Guides and infographics for content available in the current season of Destiny 2. This section will be expanded with additional info as content comes out over the course of a season.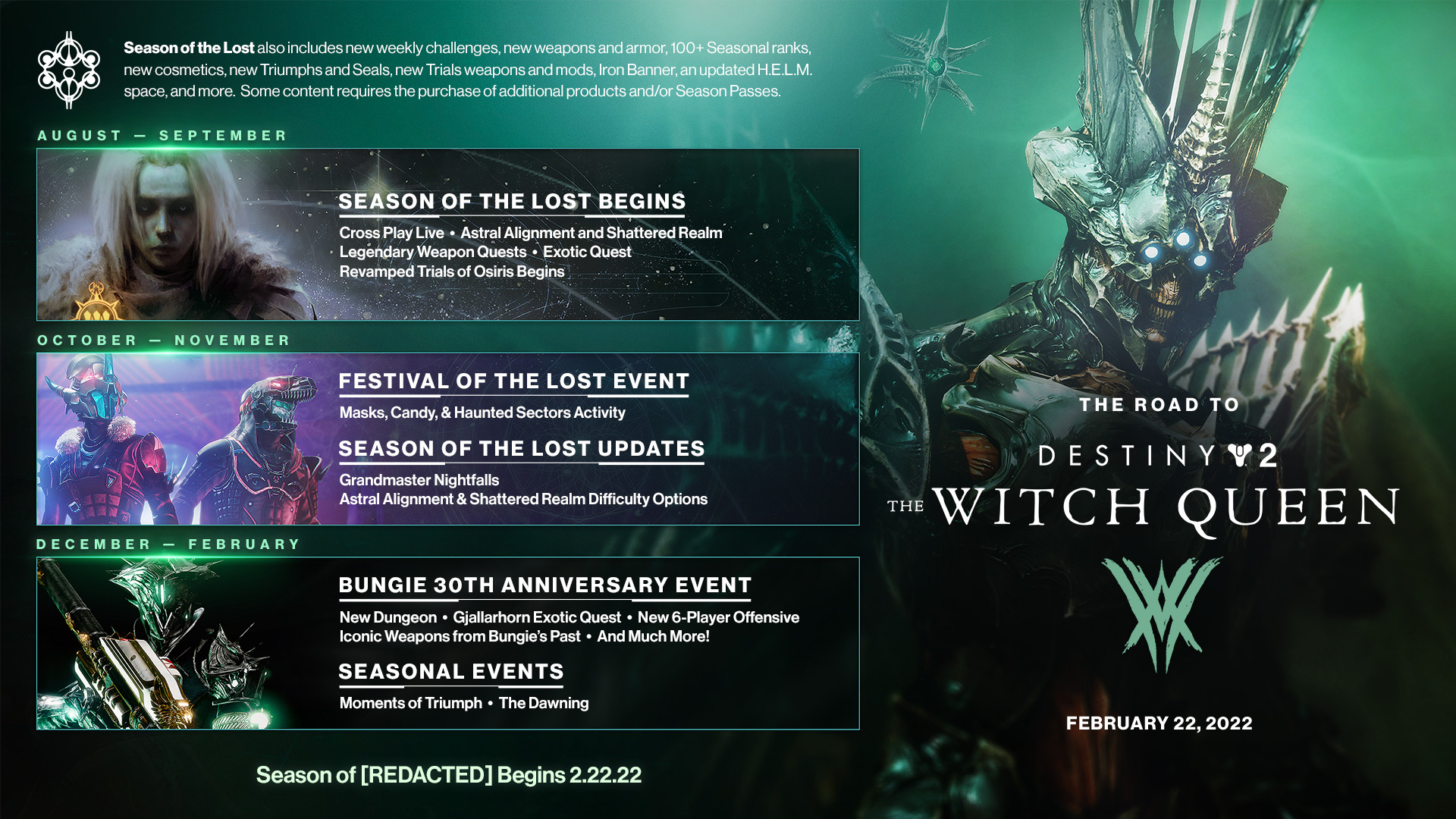 In Year 4 of Destiny, content will be available on an annual cycle rather than a seasonal cycle. As seasons end, seasonal activities and quests will remain available as "Legacy" content, a departure from Year 3's norm. Guides from the above section will be moved to this one as seasons end to ensure those resources are still available as long as the content they reference is.
Even with the advent of the Destiny Content Vault, certain content from prior Years has not been removed from Destiny 2. Curated resources for that content can be found below.
Some exotic quests from Years 2 and 3 are still available. Otherwise, old exotic weapons must be purchased from Xur or the Monument to Lost Lights or acquired from exotic engrams.
¶ Shadowkeep Exotics